Happy Fourth of July!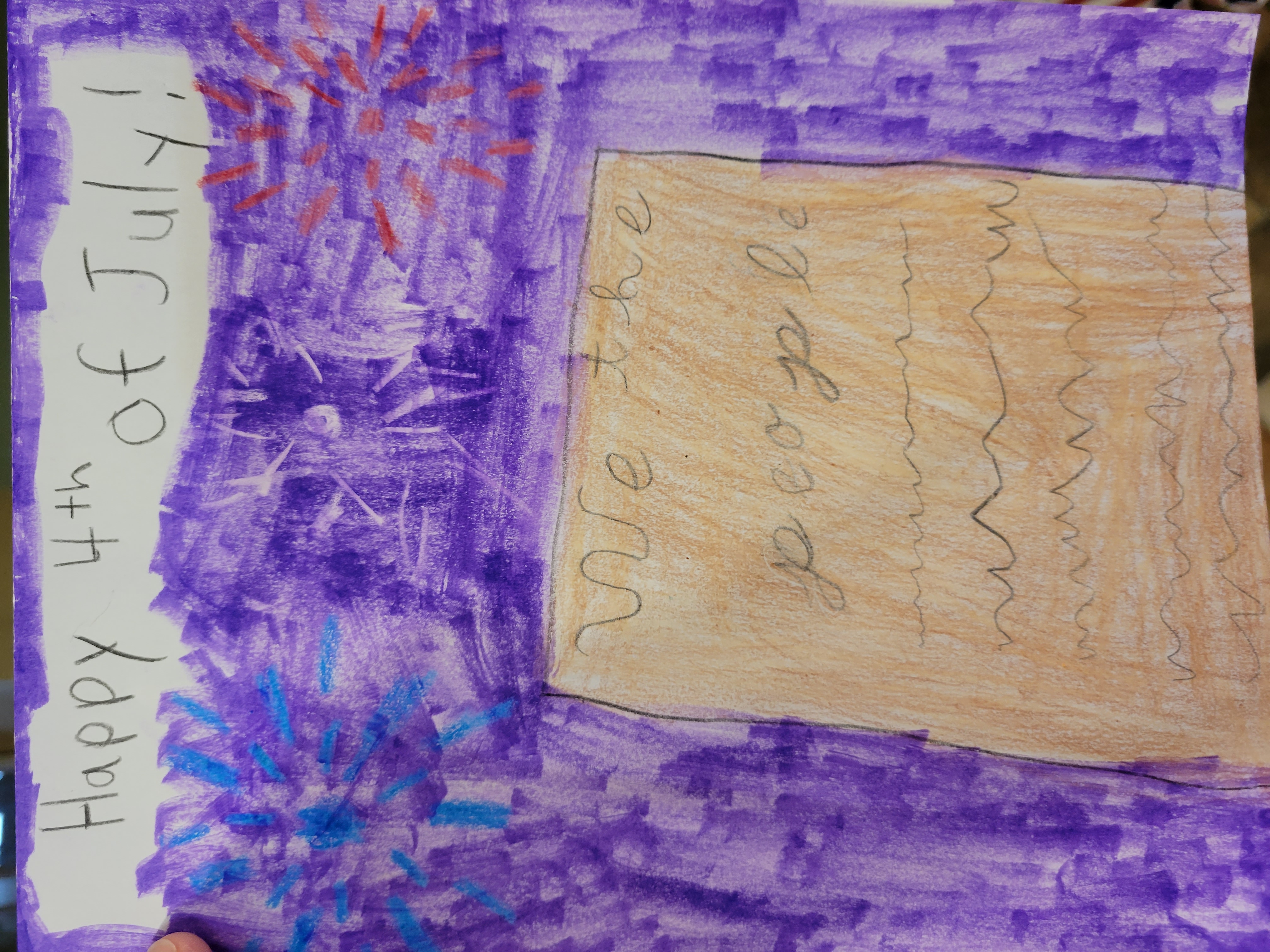 The artwork is by my patriotic 8 year old, who loves the Fourth of July.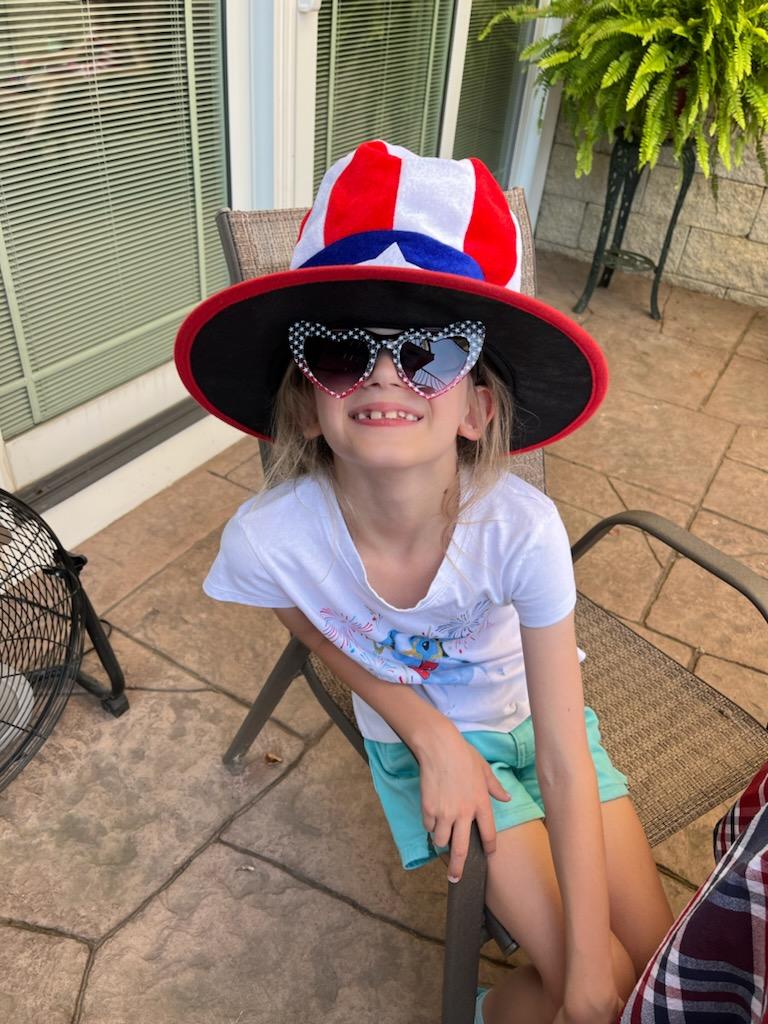 Actually,  they all do. They had lots of fun at a special friend's party, which they look forward  to all year.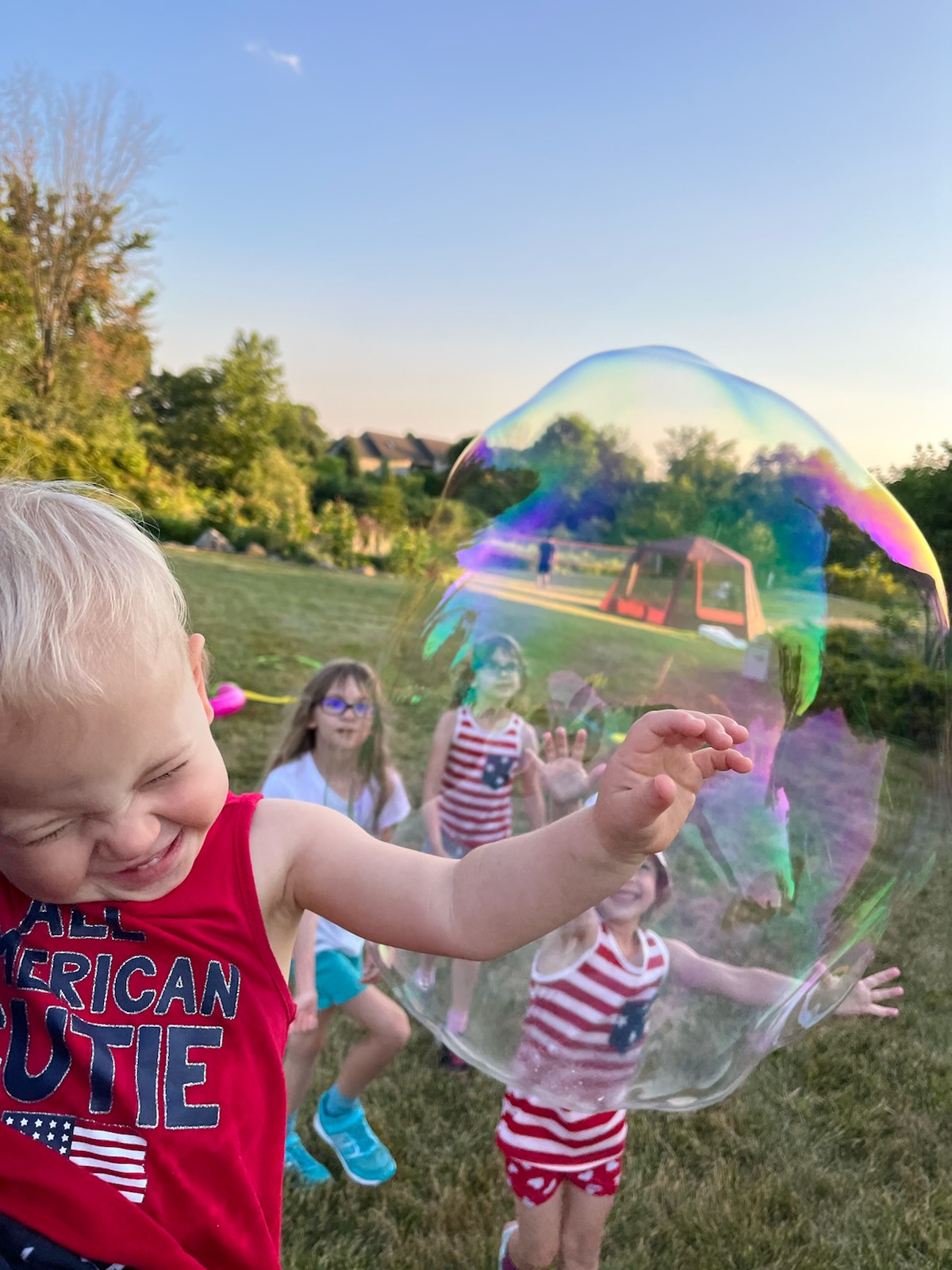 Praying you all are having a great celebration,  and praying especially for our nation today:
Dear Heavenly Father, we thank You for making us citizens of the United States of America, either by birth or naturalization. We praise You that by spiritual rebirth, You have made us citizens of your heavenly Kingdom, where we will rule with You forever. Forgive us for the times we have failed to appreciate these tremendous blessings, and acknowledge You as the Giver of these undeserved gifts.
Enable our leaders to understand that all authority comes from You. Grant them true humility before You, the King of Kings. Give them wisdom to recognize evil, and courageous resolve to combat all tyranny, lawlessness, and destruction of the vulnerable. Give us also courageous voices to speak up in love, and willing hands to help in the way that You direct us.
Show us how best to serve You as citizens in Your Heavenly Kingdom, and how best to serve You as citizens of this great country. Help us teach the next generation to be faithful in doing both.
In Jesus' name we pray, Amen.