This weekend, we herded our three girls onto the couch for a big announcement. "Girls, we have something to tell you," said my husband. "You're going to have a new baby sister or brother!"
Immediately my five year old exclaimed, "Yayyy!" She laughed and squeezed her stuffed unicorn. "But…where do they come from?"
"Mommy, you can field that one," said my husband.
"The baby grows in Mommy's tummy, remember?" I said.
"You mean you have a baby in there now?" my six year old said, jumping off the couch and coming over to peer at my midsection.
"Yes, I do!"
"What?? We're going to be four kids?!"
Meanwhile, my just-turned-three year old was stroking her favorite horsey, smiling, and doing a good job of feigning that she knew exactly what was going on.
They are little enough that they have not suspected anything, even though Mommy has been doing lots of sitting in a lawn chair in the yard and telling them to play instead of pushing them on the swings, and lying down while allowing them to pile their stuffies onto Mom and Dad's bed and bounce around.
Yet my older two are old enough now to understand, to an extent, what is happening, and anticipate a new baby. My six year old has been practicing her baby-holding technique,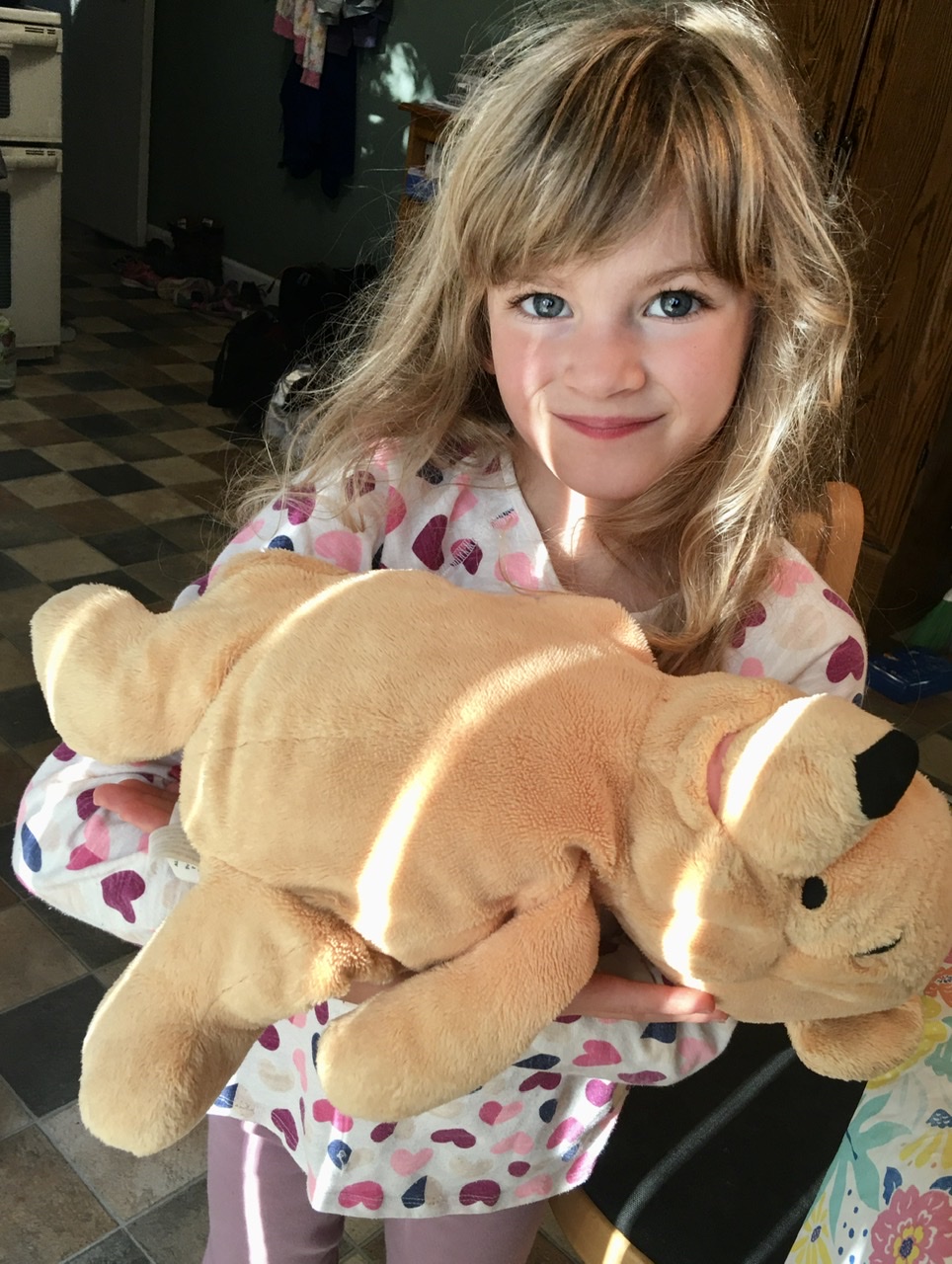 and has already made a card for the new baby.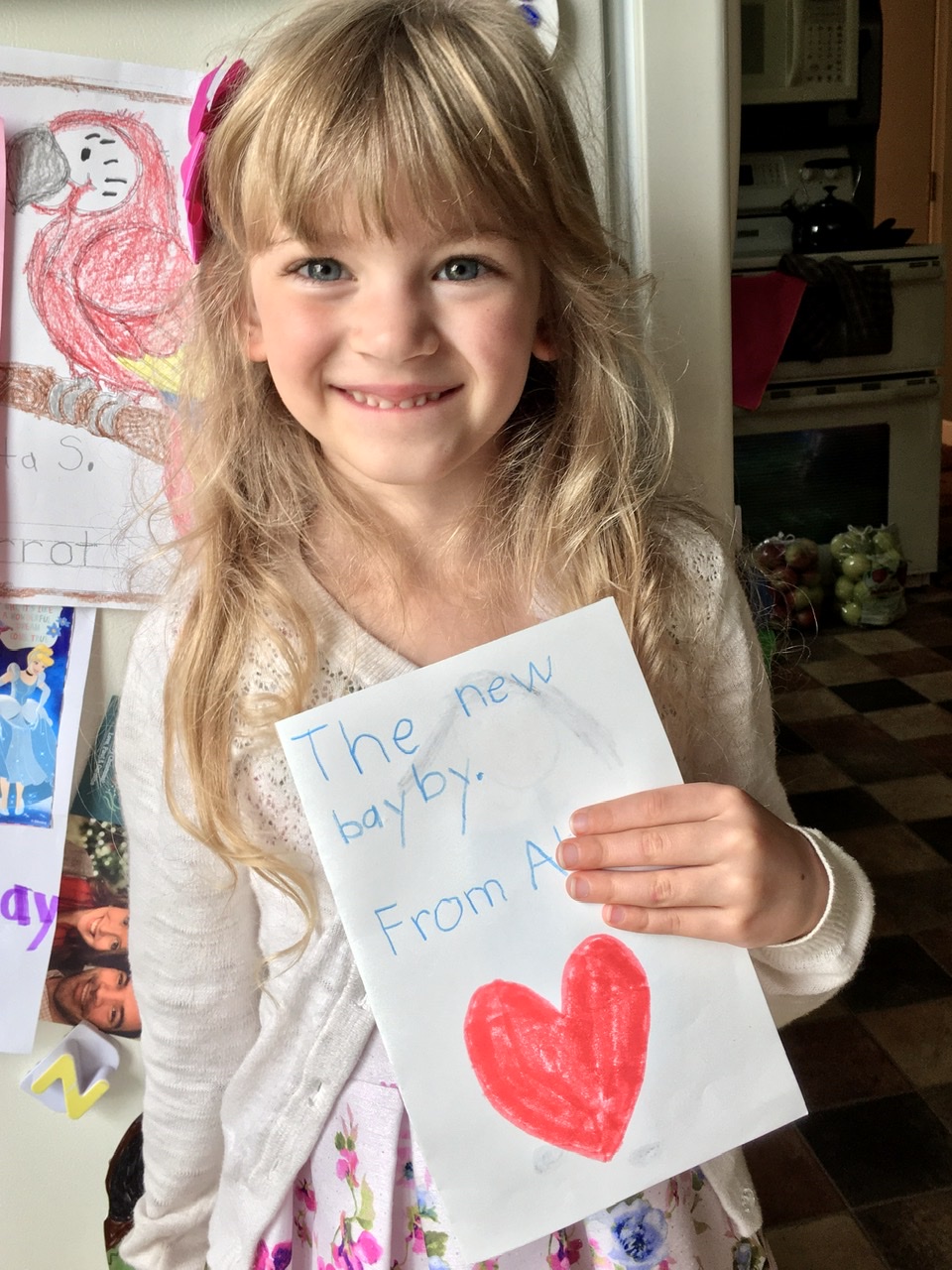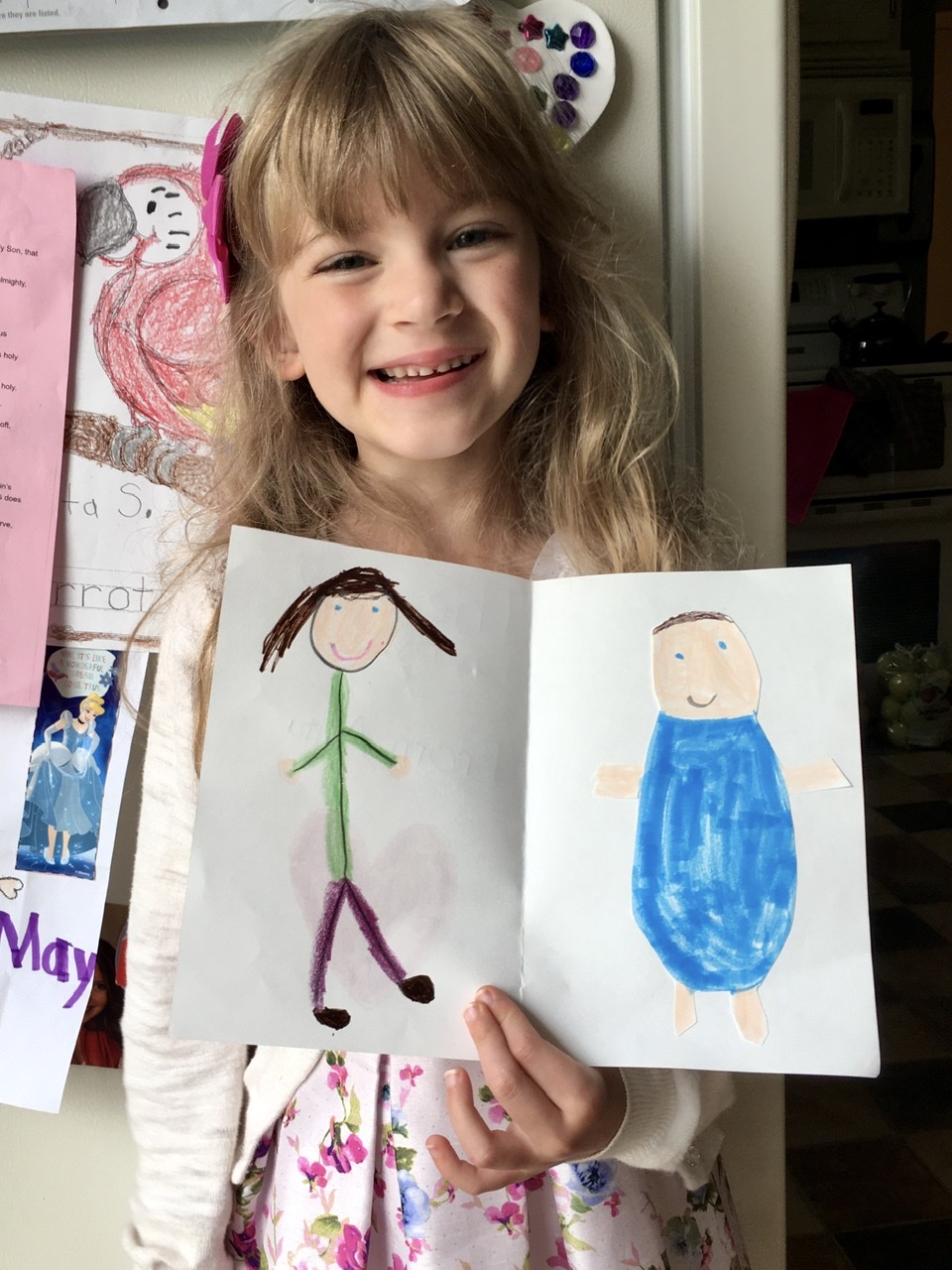 She really wants a boy, and she is planning accordingly!
We told the girls that it would be awhile before the baby arrives, not until the start of spring, right before Easter. "The baby is really small right now and needs to grow," my husband explained. My due date is March 30.
Though our response to the girls was true–the baby does grow inside Mommy's "tummy"–it's not the whole story, the real story about where the baby comes from. No, not that real story…we'll save that explanation for a few years down the road (please!).
I mean the other real story, or perhaps I should say, the real fact about where all babies come from, including this tiny baby.
Indeed, children are a heritage from the Lord (Psalm 127:3)
Every good act of giving and every perfect gift is from above, coming down from the Father (James 1:17)
We get to be the recipients of this good gift from our good Giver.
And we are happy to share our good news with all of you.